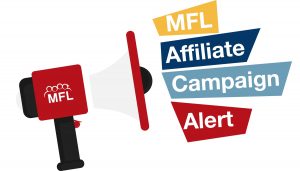 Dear Sisters, Brothers, and Friends,
The hardworking members of IBEW 2034 keep the lights on and the power going for Manitoba Hydro. They have been on strike since March 9 and are trying to get a fair contract with their employer, but the Pallister government continues to interfere with negotiations by trying to impose the Bill 28 wage-freeze mandate.
The members of IBEW 2034 have always been there for Manitobans, including during the record-breaking ice storm of October 2019. We need to be there for them as they tell Pallister to back off so they can reach a fair deal.
While we cannot gather together on picket lines to show them our support, we can take to social media. Tuesday, April 6 will be an Online Day of Solidarity for striking IBEW 2034 members. We encourage union leaders and members to post messages, images, and videos of support for IBEW 2034 on Facebook, Twitter, and Instagram. Please tag IBEW 2034 in the posts so that their members can see that Manitoba's labour movement is behind them in their fight. Let's remind Manitobans just how important these workers are to our communities and to our economy.
To tag them on Facebook, use @IBEW Local 2034;
on Twitter  use @IBEW2034; and
on Instagram use @IBEW2034
Feel free to post messages of support throughout the day. Together, we are stronger.
In Solidarity,
Kevin Rebeck
President of the Manitoba Federation of Labour